Yesterday was the first full day of the ITS America 25th Annual Meeting & Expo.
The show's opening keynote speaker was Chris Urmson, Google's director of self-driving cars. We've heard Google speak about their autonomous car program quite a few times over the past 18 months. What is most exciting is that each time it is clear that they have moved forward and are continuing to make significant progress.
This time the biggest differences were around the "view" that the driverless car has of its surroundings and how the vehicle reacts to what it "sees". Urmson had an interesting clip of a woman in a wheelchair chasing a duck on the road and the vehicle having to figure out what to do with that. It seemed to handle it just fine.
Chris stated that the goal of the Google team is to have vehicles on the road in less than 4 years … just in time so his oldest son won't need to get a driver's license. That doesn't seem unrealistic considering the pace that Google has been moving on this.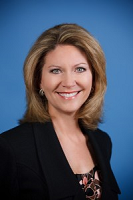 The show opened Monday with the introduction of Regina Hopper as the new president and CEO of ITS America. Ms. Hopper is quite impressive, seems to have great experience, and looks to be an excellent choice for this challenging role. This was especially true considering she has only been on the job for about two weeks.
ITS America moved the show to Pittsburgh this year from Detroit, and it's interesting to compare the two cities. Both are excellent choices for a show dedicated to innovative transportation technologies. And both are large Rust Belt cities that have gone through some tough periods.
In Detroit, the revitalization is just beginning and it is clear that there is a long way to go but there is an optimism and can-do spirit that leads you to believe that, someday, it will be successful.
Pittsburgh has that same optimism and spirit but it is much further along in its revitalization. The view of the city as you come out of the tunnel from the airport is just stunning and it is clear that the city has come a long way.
Overall the show is well attended and it offers a good mix of ITS topics and presentations. There was a lot more focus at this show on DSRC and connected vehicles than we've seen at previous shows. This is a technology that is also advancing very rapidly.
Looking forward to seeing how much progress there will be by the next show.
http://www.etranssystems.com/wp-content/uploads/2015/06/ITS-America-logo-300.jpg
106
328
John Estrada
https://www.etranssystems.com/wp-content/uploads/2017/10/ES-LOGO-520px.png
John Estrada
2015-06-02 21:45:44
2015-06-23 21:50:04
Google's Urmson Impresses at ITS America 2015